Loop Back ID Card Holder
Quick Overview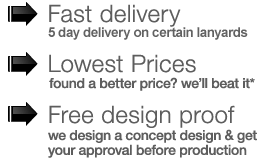 Like the name suggests this awesome ID card holder simply loops back on itself and clips to just about anything, Your belt, an ID clip, Lanyard or even your luggage.
Standard size card holders available.
1. Portrait to fit 90 x 60mm insert.
2. Landscape to fit 60 x 90mm insert.
3. Portrait to fit 100 x 80mm insert.
4. Landscape to fit 80 x 100mm insert.
5. Square to fit 100 x 100mm insert.
Details