Custom Plastic Name Badges
Quick Overview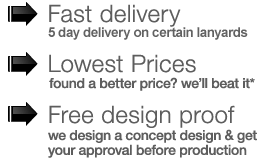 A promotional etched name badge, manufactured from a thin yet strong durable ABS plastic material and then branded with your brand and staff names.

Dimensions: Cut to any size.

Decoration: Laser engraving, Printing, Stamping & ink fill, Etching.

Material Colours: Made to any colour required.

Custom Names Etched or Printed

Through the use of digital etching technology we can use data merge type methods to provide custom named badges for you and your staff.

Each badge is handcrafted not machine made, Excellent print quality at 960dpi - UV direct to substrate printing.

Plastic badges are of ABS plastic construction
Details
A promotional etched name badge, manufactured from a thin yet strong durable ABS plastic material and then branded with your brand and staff names.
Dimensions: Cut to any size.
Decoration: Laser engraving, Printing, Stamping & ink fill, Etching.
Material Colours: Made to any colour required.
Custom Names Etched or Printed
Through the use of digital etching technology we can use data merge type methods to provide custom named badges for you and your staff.
Each badge is handcrafted not machine made, Excellent print quality at 960dpi - UV direct to substrate printing.
Plastic badges are of ABS plastic construction
Substrate colours include white, matt silver, bright silver and bright gold.
Rounded corner for an attractive appearance.
Choice of fasteners including pin, pin/clip combo and strong magnet fastener.
Clear resin for a corporate high end finish.