Colour Strip ID Holder
Quick Overview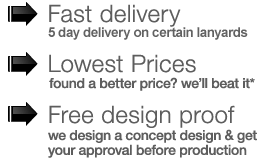 Excellent for long range idenfication of VIP attendees and delegates within different security zones. Eliminate the need for checking peoples actual ID cards at close range and use these awesome colour strip ID tags.

Standard size card holders available.
1. Portrait to fit 90 x 60mm insert.
2. Landscape to fit 60 x 90mm insert.
3. Portrait to fit 100 x 80mm insert.
4. Landscape to fit 80 x 100mm insert.
5. a6 Portrait to fit 148 x 105mm insert.
6. Square to fit 100 x 100mm insert.